34th Annual Composition Festival Winners!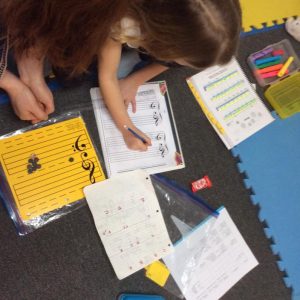 Congratulations composers, teachers, and families! We are pleased to present this year's winners. Click the song title to see these amazing music scores!
Sunshine 1
1st - Sylvi Ip (BC) - This Little Bunny
2nd - Christopher Tan (Singapore) - Baby Brother
3rd - Zachary Zhu (MI) - School Bus on the Road
4th - Nealah Doody (NL) - LOL Surprise
Sunshine 2
1st - Clarissa Ooi (Singapore) - Baby Sister
2nd - Porter Schwenk (OH) - The Scary Bear
3rd - Mwine Ahimbisibwe (ON) - Apartment Street
4th - Luke Semus (MB) - Candy (Mmm, mmm, good)
Sunbeams 1
1st - Abigail Varghese (FL) - Enoch's Lullaby
2nd - Loxley Boucher (ON) - Rocketships in Outer Space
3rd - Asher Canning (AB) - Home Alone
4th - Seah Teck Nyii Lucien (Singapore) - The Play Ground
Sunbeams 2
1st - Arwen Ng (Singapore) - Picnic in the Garden
2nd - Emma Wong (BC) - Miracles Are Everywhere
3rd - Eden Heikoop (ON) - Calico Critter Band
4th - Judah Lathrop (CA) - Where the River Flows
Sunbeams 3
1st - Tiana Huynh (AB) - Sakura Blossom Breeze
2nd - Isabel Chua (Singapore) - Flying into Fairy Land
3rd - Jonah Gallas (ON) - Lightning
4th - Anushka Trivedi (OH) - Misty River
Moonbeams 1
1st - Briella Thiessen (MB) - The New China Doll
2nd - Roslyn Demers (ON) - Cave of Wonder
2nd - Wan Lai Jiun (Malaysia) - Jumping on the Trampoline
Moonbeams 2
1st - Isabelle Gibbings (MB) - Open up the Doors
2nd - Jessee Stephens (CA) - Sometimes It Rains
3rd - Audrey Dumont (ON) - Snow Day
4th - Tang Lenine (Malaysia) - A Walk by the Sea
Moonbeams 3
1st - Ariel Ng Yu Xuan (Singapore) - Fun Fair
2nd - Arissa Ho (BC) - Waltz in the Snow
3rd - Bianca Szlendak (ON) - Summer
4th - Elizabeth Hill (MI) - Day Dream
You can see all of these songs performed on our Facebook Livestream from April 1, 2021.
Below you will find performances of all the First Place International winners. Enjoy these beautiful renditions played by Tania Granta.
Sunshine 1 - This Little Bunny by Sylvi Ip
Sunshine 2 - Baby Sister by Clarissa Ooi
Sunbeams 1 - Enoch's Lullaby by Abigail Varghese
Sunbeams 2 - Picnic in the Garden by Arwen Ng
Sunbeams 3 - Sakura Blossom Breeze by Tiana Huynh
Moonbeams 1 - The New China Doll by Briella Thiessen
Moonbeams 2 - Open Up the Doors by Isabelle Gibbings
Moonbeams 3 - Fun Fair by Ariel Ng Yu Xuan
Composition Festival Chairperson, and Founder of MYC, Frances Balodis, has deemed the festival a success - and was "Amazed" with the entire, new, online process that was put in place for everyone's ease and safety.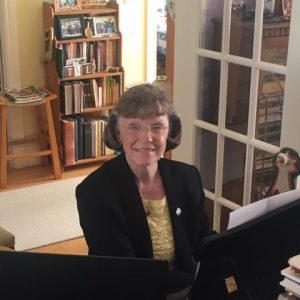 "This year every composition had a title! Lovely composition titles such as Butterflies, Skipping, Peace, Fluffy Clouds, Finding the Light, Skating on the Lake and then there were many COVID titles. It is good to write about every aspect of our lives!  Every composition was clearly written – making it easy to play. The tempo, phrases, dynamics were clearly shown. Thank you so much. Amazing!" said Mrs. Balodis.
Mrs. Balodis also marveled at the skills of the reviewers: "The reviewing team of judges have SO much history and experience with the Composition Festival, but never have they had to take their computers to the piano and click on a composition, play it, then decide whether it would go in the "yes" or "no" document. As Composition Festival Chair Chairperson, I was privileged to be present and participating in each of the Regional Decisions. Amazing process, amazing compositions!"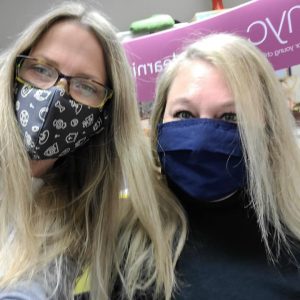 MYC is grateful for all of the staff (both out front and behind the scenes), the personalized technical support from Roland, and all of the teachers and students who participated this year.
We also want to take the time to give a Big Thank You to all of our reviewers, sponsors and supporters. We could not have had this event without you! To read the full story about all of these wonderful partners, visit our recent News and Events posting.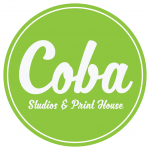 Is your child interested in music and composing?
Take a moment to discover our curriculum, then find a teacher near you! You never know - maybe one day they will be recognized in the Composition Festival!