MYC's curriculum was created to build and sustain a wide and firm foundation in music education, appreciation and performance for young children.  Our students not only learn how to play the piano and read music, but are also taught the other important elements (i.e.  Sight-reading, composition and ensemble playing) that help create a solid, educated and well-balanced musician.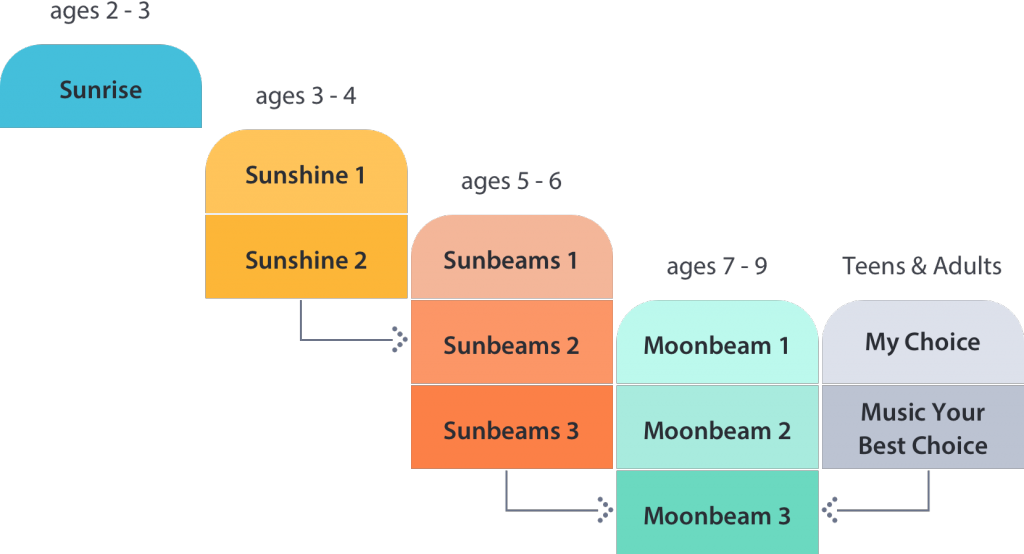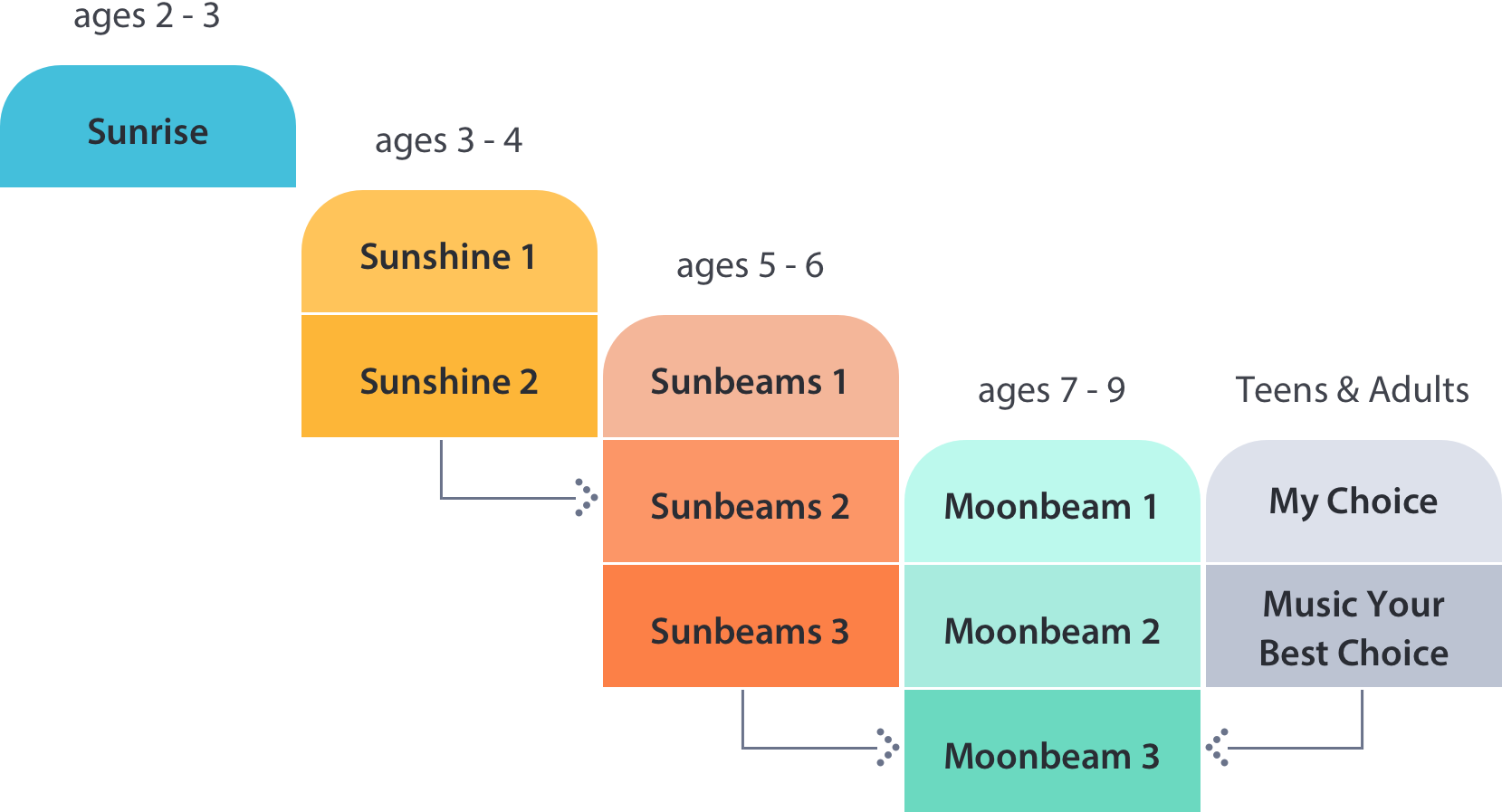 However, regardless of whether your child continues in music study after MYC®, our method provides your child with such a wide knowledge of musicianship and appreciation, that they will carry the love (and knowledge) of music with them throughout their lives.
MYC is the only early-childhood music education method that integrates and utilizes Conservatory repertoire within our own method, working towards each MYC graduate completing their first piano exam and theory exam.
Each concept that is taught (in MYC), is introduced and supported through the four learning styles (auditory, tactile, analytical and visual) to ensure that every child in MYC has the highest level of success in not only learning each concept, but also being able to apply and manipulate that information as needed.
MYC classes engage the four learning styles through incorporating the following essential elements and activities in every 1-hour, weekly lesson:
For a more detailed breakdown of each level's goals and sample pages from the student manuals please have a look at our Course Sampler.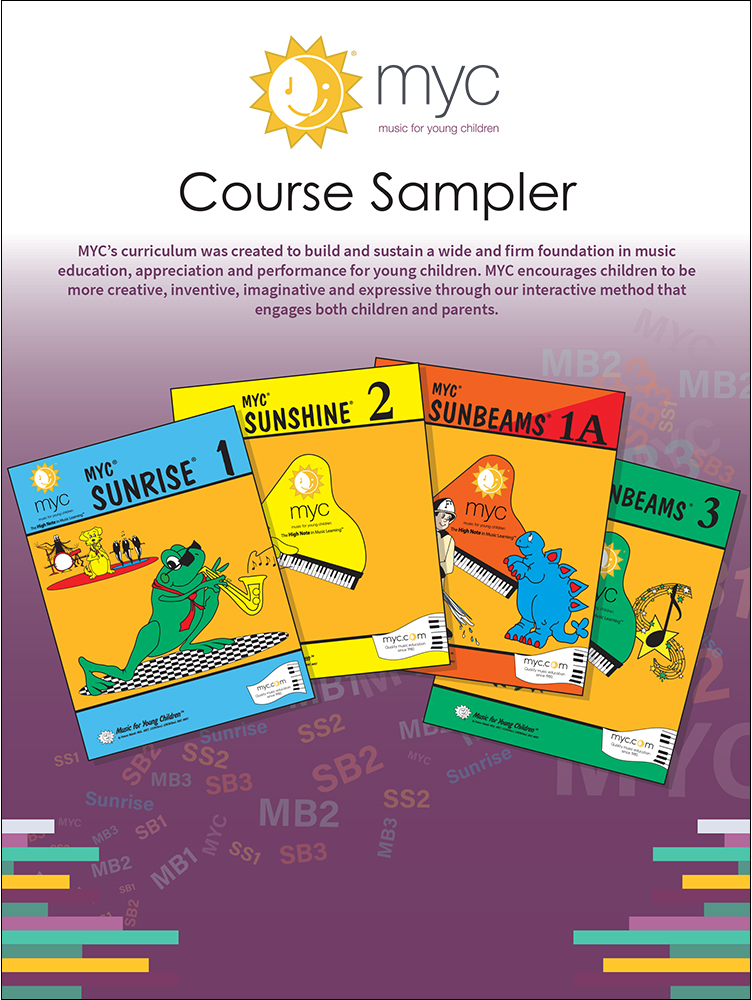 Course Sampler